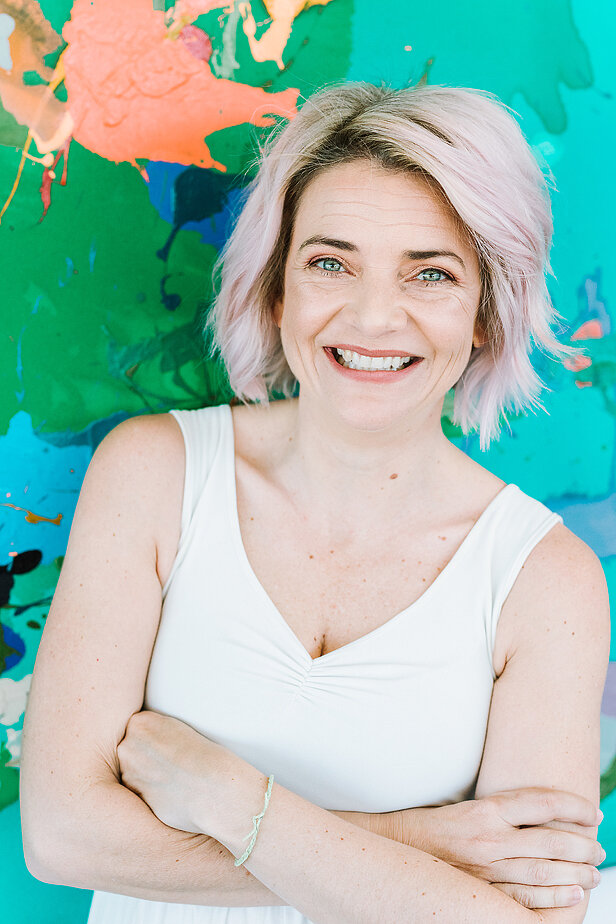 Prof Frances Kay-Lambkin
Prof Frances Kay-Lambkin is the current President of the Executive Committee for the Society for Mental Health. She is a current NHMRC Research Fellow and Director of Translation of the NHMRC Centre for Research Excellence in Mental Health and Substance Use. Frances leads an innovative and challenging program of research that has attracted international collaborators across multiple disciplines and successfully funded research projects. She is committed to bridging the gap between need for and receipt of treatment for comorbid mental and addictive disorders that is driven by rigorous scientific evidence, and is focused on the integration of technologies to the point-of-care for people experiencing comorbid disorders, to ensure that the right person receives the right treatment at the right time.
Professor Eóin Killackey
Professor Eóin Killackey is Head, Functional Recovery Research in Youth Mental Health at Orygen, The National Centre of Excellence in Youth Mental Health and the Centre for Youth Mental Health at The University of Melbourne. He completed his doctorate in clinical psychology at Deakin University in 2000. He has worked as a clinical psychologist in adolescent and adult public mental health settings, private practice and headspace. His research is primarily in functional recovery for young people with mental illness. He is also interested in evidence-based interventions in mental health and barriers to their implementation. He is a founder of the International First Episode Vocational Recovery group. He has won several prizes for his work. He has been named by Deakin University as an Alumnus of the Year. He is currently President-elect of IEPA: Early Intervention in Youth Mental Health and Secretary of SMHR.
Professor Stephen Wood
Professor Stephen Wood is Associate Director, Research and also leads Clinical Translational Neuroscience Research Program at Orygen. He holds honorary positions at the School of Psychological Sciences, University of Melbourne and the School of Psychology, University of Birmingham (UK).
Stephen's research is focused on identifying neurobiological markers of mental illness, from predictors of poor outcome to markers of treatment response. He is also interested at understanding the way in which normal brain development can affect and be affected by the development of mental illnesses.
Dr Alison Calear
Dr Alison Calear [PhD, BAppPsych (Hons)] is an NHMRC Research Fellow at the National Institute for Mental Health Research, The Australian National University. Dr Calear's research interests include youth mental health, e-health and the prevention and early intervention of anxiety, depression and suicide in children and adolescents.
Professor Ian Hickie
Professor Ian Hickie is Co-Director, Health and Policy at The University of Sydney's Brain and Mind Centre. He is an NHMRC Senior Principal Research Fellow (2013-2017 and 2018-22), having previously been one of the inaugural NHMRC Australian Fellows (2008-12). He was an inaugural Commissioner on Australia's National Mental Health Commission (2012-18) overseeing enhanced accountability for mental health reform and suicide prevention. He is an internationally renowned researcher in clinical psychiatry, with particular reference to medical aspects of common mood disorders, depression and bipolar disorder in young people, early intervention, use of new and emerging technologies and suicide prevention. In his role with the National Mental Health Commission, and his independent research, health system and advocacy roles, Professor Hickie has been at the forefront of the move to have mental health and suicide prevention integrated with other aspects of health care (notably chronic disease and ambulatory care management).
Professor Dan Hermens
Dan Hermens is Professor of Youth Mental Health and Neurobiology at the University of the Sunshine Coast. He is a cognitive psychophysiologist who studies brain development, as well as psychiatric and substance use disorders in young people. His current research includes a prospective cohort study of early adolescents from the Sunshine Coast region. With a focus on neuroimaging and cognitive assessment, this study will examine the factors associated with mental health and wellbeing in the adolescent period. His research program also includes novel imaging studies examining the time-course of neurotransmitters and the brain effects of glutamatergic agents (e.g. ketamine, alcohol).
Dr Ashleigh Lin
Dr Ashleigh Lin is a NHMRC Career Development Fellow and the Program Head of Mental Health and Youth at the Telethon Kids Institute. She completed her Master of Clinical Neuropsychology and PhD degrees at The University of Melbourne and held postdoctoral research positions at Orygen, The National Centre for Youth Mental Health and The University of Birmingham before beginning at Telethon Kids in 2014. Ashleigh research is focussed on the mental health of young people, particularly those who are especially vulnerable, such as Aboriginal and LGBTQIA+ young people.
Professor Cathy Mihalopoulos
Professor Cathy Mihalopoulos is the current Head and Chair of Deakin Health Economics at Deakin University, one of the largest groups of health economists in Australia. Her major field of research interest is the economics of mental health and psychosocial care, with a special focus on economic evaluation. She has over 130 publications in this area and has been a named investigator on grants, tenders and consultancies totalling over $60 million dollars. She has built many strong and ongoing research collaborations with both national and international researchers as evidenced by both her grant and publication record. She has a broad range of expertise ranging from the conduct of economic evaluations alongside clinical trials, broad-based priority-setting projects and methodological economic evaluation research. Within Deakin Health Economics, she has built Australia's largest team of health economists specialising in the economics of mental health care consisting of staff funded entirely on research income and postgraduate students. She has been invited to sit on committees of national and international significance, including the Economics Sub-Committee of the Pharmaceutical Benefits Advisory Committee (PBAC) and sits on the Executive Committee of the Society for Mental Health Research. She has also been an invited keynote speaker at numerous national and international conferences. Her research has attracted awards including a VicHealth public health award. In terms of her teaching credentials, the units she chairs consistently achieve high student satisfaction ratings and she was instrumental in the development of Deakin University's Master of Health Economics.
Dr Fiona Cocker
Dr Fiona Cocker BA (Psych) Hons PhD is a Research Fellow at the Menzies Research Institute Tasmania and has over a decade of experience in public mental health research. She completed a cross-disciplinary Ph.D. in psychiatric epidemiology, health economics, and organisational psychology and has made significant contributions to research projects focused variously on the co-morbidity of common mental disorders and ischemic heart disease, evaluation of a workplace health and wellbeing program in a diverse, public sector workforce, identifying barriers to return-to-work among long-term injured workers, and the mental health of Australian small business owners. Her main research focus is workplace mental health promotion and she has a particular interest in the medical and first responder workforces. Dr Cocker has been a member of SMHR (ASPR) since 2006.
Dr Sarah Hetrick
Dr Sarah Hetrick is a clinical psychologist and Associate Professor of Youth Mental Health in the Department of Psychological Medicine, University of Auckland, and an honorary Principal Fellow in the Centre of Youth Mental Health, University of Melbourne with strong collaborative working partnerships with Orygen, The National Centre of Excellence in Youth Mental Health, Melbourne, Australia. She has an international reputation in evidence synthesis, including as a senior editor for the Cochrane Common Mental Disorders Group.
Building on her primary research and her reviews in the area of youth depression and suicide risk, she held an Australian National Health and Medical Research Council Training Fellowship focused on knowledge transfer and led a range of practice improvement initiatives for young people being treated for depression. She now holds an Auckland Medical Research Foundation Douglas Goodfellow Repatrition Fellowship, which supports work about reducing self-harm in young people.
She is also the co-theme lead of the Resilient Teens theme of 'A Better Start, E Tipu E Rea' National Science Challenge funded by the New Zealand Government's Ministry of Business, Innovation and Employment (https://www.abetterstart.nz). This programme of work is utilising digital technology to facilitate greater access to intervention and for young people with a range of issues that are important to them. Within this, Sarah is leading work on digital interventions to assist young people to manage intense emotions, including suicidal ideation and to prevent self-harm.
If you would like an agenda item discussed at an Executive Meeting, or if you would like to contact any of the Executive Committee Members, please send us a message via the Contact page.